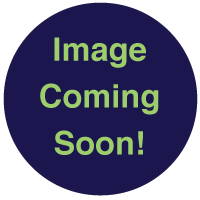 Dr. Haghi has been creating beautiful smiles on the North Shore for over 20 years.
He is passionate about helping his family of patients achieve beautiful smiles and enjoys building special one on one relations with each of his patients. This is what makes orthodontics meaningful and fun.
He is a participating member of Smiles Canada, providing free care to deserving individuals and participates in the Non-Insured Health Benefits program for First Nations and accepts patients under the care of the BC Ministry of Health and Social Services.
Dr. Haghi firmly believes that every person should have an opportunity to have a beautiful and healthy smile.
He earned his dental degree (Valedictorian) and Doctor of Medical Dentistry (magna cum laud) from the University of Wurzburg in Germany. He also completed two years of additional training in pediatric and restorative dentistry.
He practiced pediatric and family dentistry in private practice for four years before returning to school and completing an orthodontics residency program and Master of Science in Orthodontics degree at The University of the Pacific in San Francisco, California.
Dr. Haghi is a former clinical assistant in professor of orthodontics at UBC and has spent time on cleft lip and palate missions in both Asia and South America. He is an active member of the American Association of Orthodontics, Canadian Association of Orthodontics, British Columbia Society of Orthodontists, Pacific Coast Society of Orthodontists, Northwest Territories Dental Association, Canadian Dental Association and British Columbia Dental Association.
He maintains a satellite clinic in Yellowknife, Northwest Territories providing care to the remote communities of the Great Canadian North.
With family and friends living on the beautiful North Shore, his wife, Katherine and daughters Nika and Tara and the modern spacious and centrally located in North Vancouver Dr. Haghi is very content to spend the next few years making smiles on the North Shore
When not at work, you can find Dr. Haghi, his wife Katherine and daughters Nika and Tara enjoying the beautiful outdoors, on the slopes, trails and water ways of beautiful British Columbia.